Top Secrets to Maximizing Your Massage Therapy Experience through Online Booking
Introduction
With the rise of the wellness industry and technology's growing influence, online booking has become a cornerstone in today's massage business. As clients, we can make the most of our massage therapy by leveraging the power of online booking. Let's delve into how to maximize your massage experience using online booking.
Making the Right Choice with Online Booking

Massage Therapy Types
When booking your appointment online, you first need to understand the types of massage therapies available. From deep tissue and trigger point therapy to traditional Chinese medicine techniques like acupuncture, online platforms provide a detailed list of services. Booking online allows you to spend time understanding each service, ensuring that you select the perfect massage therapy treatment for your wellness needs.

Professional Massage Therapists
One of the significant benefits of massage online booking is the ability to research and choose from various professional massage therapists. Platforms usually provide a profile for each therapist, including their specialties, years of practice, and client reviews. This allows you to select the therapist who best fits your needs and comfort level.
Maximizing Your Appointment

Appointment Reminders
Online booking systems commonly feature appointment reminders, usually sent via email or text. These reminders ensure you never miss your appointment, leading to a smoother, more relaxing massage experience.

Pre-Appointment Prep
Before your appointment, use your booking account links to check for any special instructions from your massage therapist. This might include what to wear or any pre-appointment self-care measures you should take.

Post-Appointment Care
After your treatment, professional massage therapists may provide self-care instructions via your online booking platform. This might include stretching techniques or lifestyle adjustments to maximize the benefits of your massage therapy.
Additional Features of Online Booking

Direct Billing
Some online booking platforms offer direct billing, meaning they'll handle the insurance paperwork for you. This not only simplifies your visit but also allows you to focus on your well-being.

Marketing Messages
By booking online, you'll often be given the option to opt into email marketing messages. These can include exclusive offers, the ability to book appointments in advance, and updates on the latest massage techniques.

Gift Cards
Online booking often includes the option to purchase gift cards – the perfect gift for a loved one who could benefit from a professional massage. Some platforms even allow you to create a unique gift card code for a special occasion.

SOAP Notes
For those undergoing regular treatments, some platforms offer the ability to view SOAP (Subjective, Objective, Assessment, Plan) notes from your professional massage therapists. This allows you to track your progress and focus your treatments.
Self-Care Practices for Optimal Results

Beyond the Massage Table
While professional massage therapists play a critical role in improving your wellness, you can also take action in your everyday life to maximize your therapy benefits. These self-care practices can extend the positive effects of your treatments and speed up your recovery process.
Nutrition and Hydration
Hydrating and eating nutritious food before and after your massage therapy treatment can aid in the recovery process. Drinking water helps flush out the toxins released from the muscles during a massage. A balanced diet provides the nutrients needed for your body to heal and rejuvenate.
Stretching and Exercise
Consistent physical activity helps maintain the benefits of your massage therapy. Activities like yoga, stretching, or light cardio exercises can keep your muscles flexible and in good shape.
Adequate Rest
Getting a good night's sleep after a massage is essential. Sleep provides the body time to repair and restore
itself, enhancing the effects of your massage therapy treatment.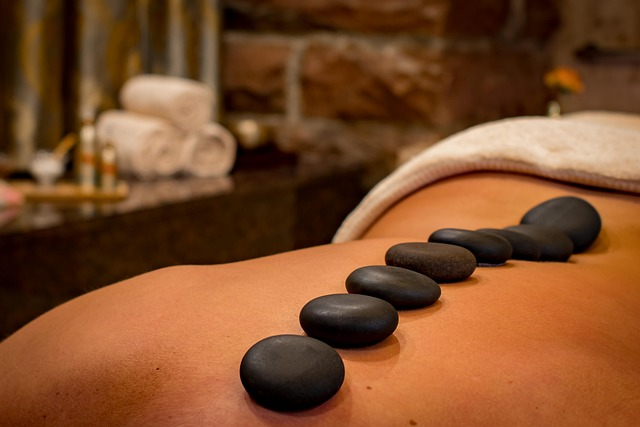 Staying Connected with Your Massage Therapist
Open communication with your massage therapist can lead to improved treatment results. Discussing your pain points, areas of concern, and health goals can help your therapist tailor your massage techniques and treatment plan.
Integrating Massage Therapy into Your Lifestyle
Regular massage appointments can significantly contribute to your overall health and well-being. It's not just an occasional luxury; it's a form of self-care that can help manage stress, reduce pain, and promote relaxation. Online booking platforms make it easier than ever to schedule and manage your appointments, making regular massages a feasible addition to your wellness routine.
Remember, the more frequently you can incorporate these practices into your daily routine, the more you'll be able to maximize the benefits of your massage therapy. Try to make these habits a regular part of your wellness journey.
Discovering New Tools to Enhance Your Experience

Exploring the Benefits of CompanyOn
The success of a massage treatment is not only dependent on the quality of the therapy or the therapist, but also on how the overall client experience is managed. This is where clinic management tools come into play. For instance, CompanyOn (https://companyon.ca/) is a clinic management software that elevates the client's experience by offering a user-friendly platform to manage appointments, track treatment progress, and much more.
Seamless Online Booking
CompanyOn understands the importance of an efficient online booking system. The software offers an intuitive, easy-to-use interface that simplifies the booking process, allowing clients to book appointments with their preferred massage therapist at a time that suits them. This eliminates the need for back-and-forth calls or emails, saving you time and stress.
Personalized Client Experience
With CompanyOn, each client is provided with a personalized portal where they can manage appointments, view treatment plans, and directly communicate with their therapists. This ability to customize your care plan and maintain open lines of communication enhances the overall massage therapy experience.
Convenient Direct Billing
CompanyOn offers direct billing, making the payment process stress-free. The platform will handle the insurance paperwork, allowing you to focus on your well-being and recovery.
Comprehensive Health Information Management
With CompanyOn, therapists can securely store SOAP notes, progress reports, and other relevant health information. This ensures continuity in your treatment and helps to track your wellness journey.
CompanyOn's focus on a comprehensive, personalized client experience makes it a valuable tool for anyone seeking to maximize their massage therapy benefits. The integration of various features into one platform provides a smooth, efficient, and enhanced massage therapy experience. It's definitely worth a visit to their website (https://companyon.ca/) to explore more about their services.

Conclusion
In the digital age, the wellness industry, particularly the massage business, is evolving. Massage online booking provides a myriad of features to maximize your massage therapy experience, from choosing the right therapist to follow-up care. Next time you book your massage, remember these tips to maximize your experience.
Ready to make the switch?
Try Our Platform Free for 14 days.
See CompanyOn in Action
Schedule A Free 1:1 Personalized Demo