Transforming Spine Health: How Chiropractic Software is Changing the Game
Introduction
In the dynamic and ever-evolving landscape of healthcare, there is a silent revolution reshaping the face of chiropractic care: the advent of modern chiropractic software. As the healthcare industry evolves, so too does the need for efficient practice management. This blog post delves into the nuances of this transformative wave sweeping across chiropractic practices, redefining patient care and practice management tasks.
The Emergence of Chiropractic Software
Bridging Gaps in Practice Management
Chiropractic software provides a completely integrated system, combining multiple aspects of a practice into one cohesive platform. From electronic health records (EHR) and patient scheduling to billing services and outcomes tracking, it streamlines all facets of a chiropractic office. This new generation of cloud-based chiropractic software is designed to enhance efficiency, bridging gaps in traditional practice management.
CompanyOn: A Game Changer
Among the many available solutions, CompanyOn Software stands out. As a comprehensive, cloud-based practice management software, it optimizes the entire practice by automating appointment reminders, patient accounting, and even patient engagement.
The Patient Portal: Redefining Patient Interactions
One of the significant transformations brought about by CompanyOn is the patient portal. This feature allows patients to book online appointments, access educational resources, and provide valuable patient feedback, offering a new level of patient engagement.
The Impact of Modern Chiropractic Software on Patient Care
Enhancing Patient Experience
With the advent of chiropractic software, patient care has taken a giant leap forward. By automating several practice management tasks, chiropractors have more time to devote to their patients. Enhanced patient interactions foster patient loyalty, contributing to the overall growth and profitability of the practice.
Integrated EHR Software: Powering Efficient Care
The completely integrated EHR software is a central feature of chiropractic practice management software. It centralizes patient records, making them accessible to medical practitioners from any internet-connected device, ensuring seamless patient care.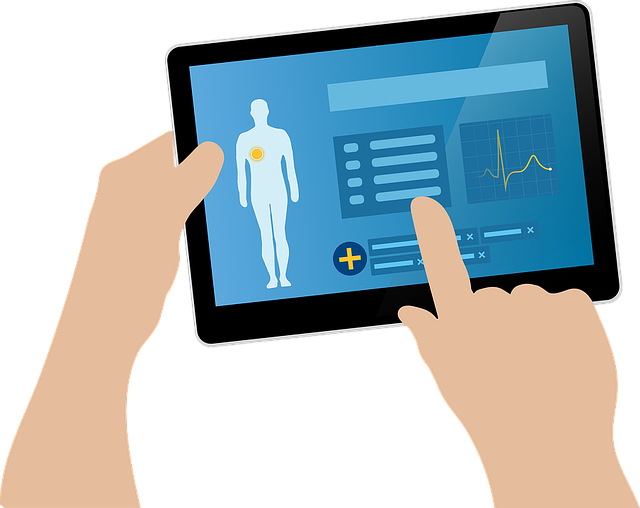 Choosing the Best Chiropractic Software for Your Practice
Considerations in Selecting Software
Choosing the best chiropractic software involves several considerations. From patient scheduling capabilities and integrated billing software to insurance billing and automated appointment reminders, each feature adds to the efficacy of the system.
CompanyOn: Leading the Way
At CompanyOn, we offer top chiropractic software, prioritizing integrated solutions that can revolutionize the way chiropractors manage their practices. With features like cloud-based practice management, online scheduling, and patient app, our software elevates your practice to the next level.
Optimizing the Practice Management System with Software
Optimizing a chiropractic practice management system begins with adopting a robust software solution. In this era of digital transformation, it's no longer an option but a necessity. This is where our medical billing software comes in, streamlining payment processing, insurance billing, and reducing manual errors that often plague medical practices.
The Importance of an Electronic Health Record
Having an Electronic Health Record (EHR) system incorporated into your practice management software is a game-changer. It not only helps in maintaining comprehensive and accurate patient records but also ensures smooth communication across various care delivery platforms. With the EHR system in our chiropractic software, practitioners have real-time access to patient data, resulting in more informed decisions and better patient outcomes.
Comparing Modern Chiropractic Software
As the chiropractic industry grows, comparing modern chiropractic software becomes essential. With numerous options available, it can be challenging to make an informed decision. One should consider factors such as user-friendliness, integration capabilities, customer support, and price while choosing the right software. Our team at CompanyOn is always ready to help you navigate these options and select the best fit for your practice.
The Ideal Practice Management Solution
An ideal practice management solution is a software that covers all your needs – from scheduling to billing, from record keeping to patient communication, and much more. Our platform at CompanyOn serves as a comprehensive practice management solution, designed to streamline operations, enhance productivity, and ultimately, deliver superior patient care.
Medical Billing Platform – A Necessity
Having a dedicated medical billing platform within your practice management software is a necessity in today's digital age. Our platform automates the entire revenue cycle management, minimizing errors, maximizing collections, and improving your practice's bottom line.
Emphasizing on Mental Health
With our chiropractic software, chiropractors can now pay more attention to the patient's overall well-being, including mental health. The time saved from administrative tasks can be dedicated to empathetic patient communication and comprehensive care that fosters a stronger patient-practitioner relationship.
Cash Practice Systems – The Future of Chiropractic Care
Cash practice systems are increasingly being adopted by chiropractors worldwide. They provide a simple, straightforward financial model, bypassing the complexities of insurance billing. At CompanyOn, we recognize the importance of this trend and have integrated a cash practice system into our chiropractic software.
Boosting Patient Loyalty
One of the ways chiropractors increase patient loyalty is by using software that enhances patient experiences. From patient portals for easy appointment scheduling to efficient billing systems, our software solution makes each interaction smooth and satisfactory, creating loyal patients in the long run.
Conclusion
The healthcare industry is embracing technological advancements, and chiropractic offices are no exception. The advent of chiropractic software has ushered in a new era of efficiency and patient care. At CompanyOn, we're committed to providing solutions that meet the needs of healthcare providers in this evolving landscape.
In the game of healthcare, the rules are changing. With cloud-based chiropractic software, chiropractors are now better equipped to increase patient loyalty, streamline practice management tasks, and drive practice profitability. In the journey of transforming spine health, chiropractic software is undeniably changing the game.
Ready to make the switch?
Try Our Platform Free for 14 days.
See CompanyOn in Action
Schedule A Free 1:1 Personalized Demo